HAVE A QUESTION?
SEND A MESSAGE AND LET'S CHAT!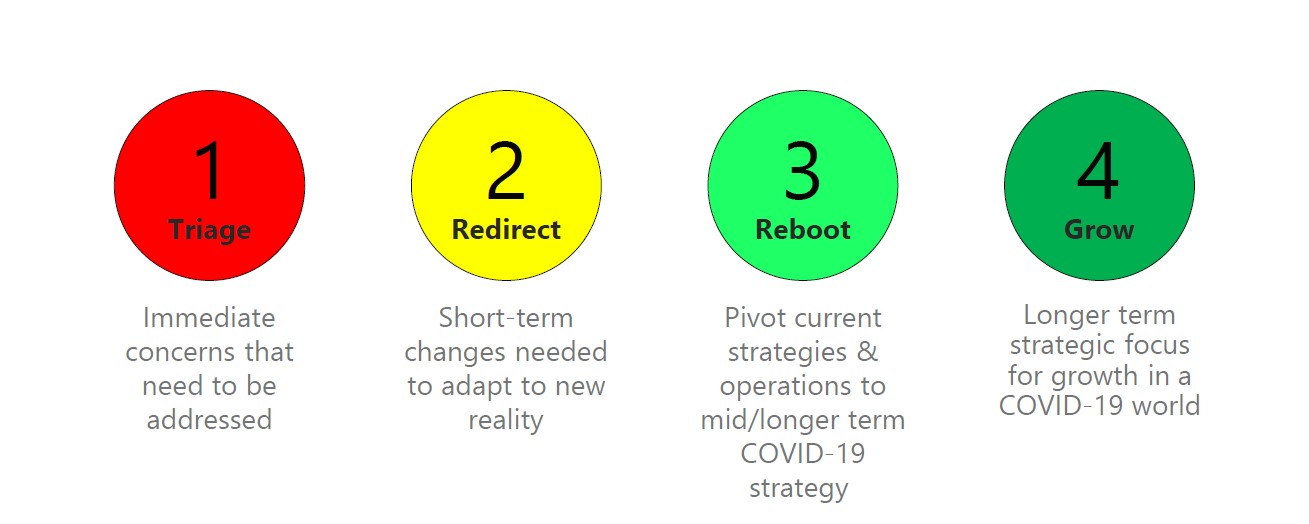 What's Your Recovery Stage?
Innovate Work is designed specifically to help your business innovate in a Covid-19 world.
Relevant to the specific stage of recovery your business is facing, Innovate Work helps your business create the shift in mindset that allows you to:
adapt to new business realities
pivot current strategies to mid and longer term Covid-19 strategies
develop longer term strategic focus for growth in a post Covid-19 world
The Challenge
Doing what a business has always done is the biggest obstacle to creating meaningful innovation to respond to the challenges your business faces in a Covid-19 world.
Business has never faced a pandemic like coronavirus in our lifetime. That's why to solve the challenges of today, your business needs a new way of thinking.
Our Approach
Innovate Work helps ensure your business survives and thrives through the current pandemic.
We'll introduce three attributes: genuine curiosity, flexibility of mind, and enterprise thinking. Together, these attributes help leaders ask the tough questions, flex their thinking, and work in the best interests of the whole business.
We'll challenge leaders to push the limits of their thinking as they use the three attributes to create the strategy, and design the systems, your business needs to successfully navigate through and beyond Covid-19.
Get in Touch
Sound interesting? Get in touch for a free consultation.
Facing a people challenge?
Our approach starts with an interactive experience. We work with your teams to develop the six attributes of a leadership mindset that enables them to work together, model leadership, and come up with solutions themselves.
Facing a practical challenge?
Our consulting ignites a revolution. It grows the six attributes and operationalises leadership behaviours. Not only do your people have great ideas, they have the mindset to make those ideas succeed.