HAVE A QUESTION?
SEND A MESSAGE AND LET'S CHAT!
The Six Attributes of a Leadership Mindset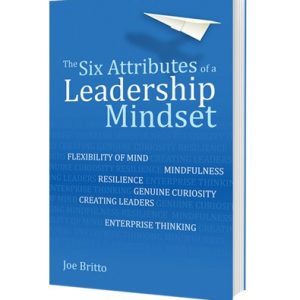 The Six Attributes of a Leadership Mindset carefully examines the key attributes that make up a leadership mindset – and explores in detail how you can grow them for yourself.
Written by psychological coach and management consultant Joe Britto, The Six Attributes of a Leadership Mindset will prompt leaders to shift their thinking and effect real, meaningful and self-sustainable change as they work to address the challenges in their teams and organisations. And because businesses are run by people, the book also lends itself to helping us navigate life beyond the world of work.
With the help of stories, challenges and a great sense of humour, Joe Britto reveals the real gift of the six attributes: that as we grow our mindsets and develop positive behaviours, we can lead ourselves and our organisations to better outcomes – and help develop the leadership capacities of others as we do so.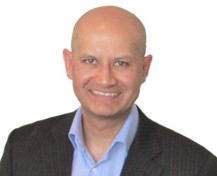 As founder of Innate Leaders – and as a psychological coach, management consultant and writer – Joe Britto has worked with a wide range of entrepreneurs and leadership teams across the non-profit, public and private sectors. His grounding in experiential learning, along with his studies in literary theory and psychological coaching, has allowed him to create a unique methodology that has successfully facilitated sustainable results. Joe's passion for his work comes from a personal belief that a leadership mindset isn't just important, it's vital.
Pre-Order Your Copy

Available in paperback and ebook June 2019 in the UK, August 2019 in the US and Canada. You can pre-order your copy of The Six Attributes of a Leadership Mindset on Amazon today.
Management Consulting
Facing a practical challenge?
Our management consulting is different. We start by developing a leadership mindset that aligns your team around the practical challenge it faces. Then, with everyone pulling on the same rope, in the same direction, magic happens.
Leadership Mindset Consulting
Looking for something different?
Our blend of team coaching and management consulting ignites a revolution. It grows leadership mindsets and operationalizes leadership behaviours. Not only do your people have great ideas, they have the mindset to make those ideas succeed.