services
Liberate yourself from the mundane. Elevate your perceptions and conversations.
See the world like you've never seen it before. Uncover what's hiding in plain sight.
Develop flexible thinking to overcome, improvise, and adapt quickly.
Develop the ability to keep going when the outcome is in doubt.
Use every interaction with others to grow them as leaders.
Actively pursue coordinated efforts across your business areas and functions.
services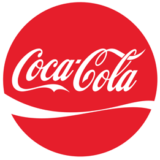 "We worked with Innate Leaders to explore the concept of mindset in our leadership team. The conversations we had before the sessions gave the consultants a good understanding of our culture and the issues we're facing and that in turn helped them connect the work to our real world challenges. We greatly appreciated Innate Leaders' flexibility and responsiveness to our evolving needs and willingness to adapt sessions both in the room and during the planning stages. The work produced some of the best dialogue we've ever had as a leadership team."
Tova White VP of Human Resources
Coca-Cola Canada
HAVE A QUESTION?
SEND A MESSAGE AND LET'S CHAT!