services
Step 1: Grow leadership mindset
Having a leadership mindset gives someone a flexible, broader outlook, that enables them to think outside the box. We work with businesses to develop that shift in mindset over time. We align teams by embedding the behaviours of a leadership mindset. With effort and practice, your people gradually develop a different perspective.
Step 2: Apply that mindset to business challenges
It's hard for teams to solve challenges if they're stuck looking at them one way. Armed with a leadership mindset your people see their challenges differently—that means revolutionary ideas are possible. We work with teams to develop the best solutions and ways to implement them, all while embedding a leadership mindset.
services
Team Coaching
Facing a people challenge?
Our approach to team coaching starts with an interactive learning experience. We work with your team to develop a shared leadership mindset that enables them to work together and come up with the solutions themselves.
Management Consulting
Facing a practical challenge?
Our management consulting is different. We start by developing a leadership mindset that aligns your team around the practical challenge it faces. Then, with everyone pulling on the same rope, in the same direction, magic happens.
Leadership Mindset Consulting
Looking for something different?
Our blend of team coaching and management consulting ignites a revolution. It grows leadership mindsets and operationalizes leadership behaviours. Not only do your people have great ideas, they have the mindset to make those ideas succeed.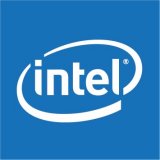 "I am so very pleased with the wonderful facilitation that Joe Britto provided for our Leadership Regardless of Title event. What he produced was the perfect blend of interactive teambuilding and thought-provoking learning. Everyone had a great time. Joe's ability to quickly digest the participants' questions and comments and respond at exactly the right moment with exactly the right point was especially impressive. I could not have been happier with the outcome! The collaborative process of co-developing the course with Joe, and his ability to weave in new ideas that we discussed even up to the day before the event, exceeded my expectations. I look forward to working with Innate Leaders again!"
Marina Laurette, Program Manager
Intel Corporation
HAVE A QUESTION?
SEND A MESSAGE AND LET'S CHAT!